Laura Couch
Laura Couch started The Velvet Snout in April 2003 after working in the corporate field of graphic arts, marketing and sales for over two decades. She has had a lifelong passion for animals and their wellbeing. Her inspiration for starting the business began after getting her first German Shepherd and seeing the need for a high quality, trustworthy place to socialize this high energy pup and others like her. The concept of Dog Daycare was very new in 2003 and The Velvet Snout was one of only a handful offering this service. Laura recognized very early on the benefits in offering daycare and boarding in a facility specifically designed for group play and socialization versus traditional boarding at veterinary offices. The result being a much higher level of care for the animals. Her goal was to build a smaller facility to offer personalized service for each client where every staff member builds long term relationships and knows every dog and their likes, dislikes, play styles, special needs, etc. After owning 3 locations at one time, in 2017 Laura decided to downsize and focus on one location offering very large play areas, built in pools, synthetic grass, and luxury suites and boarding rooms. This premier facility was built to provide the Richardson and surrounding areas with the highest quality services and amenities for a community that truly loves their pets. In addition to her passion for creating an excellent experience for pets, Laura and her team also work closely with multiple rescues to help animals in need by providing them housing and socialization while they are waiting for their forever homes. Laura and her partner live in Dallas with 3 German Shepherds, Raven, Brecyn, and Varic. She holds a Bachelor of Fine Arts Degree from Stephen F. Austin State University.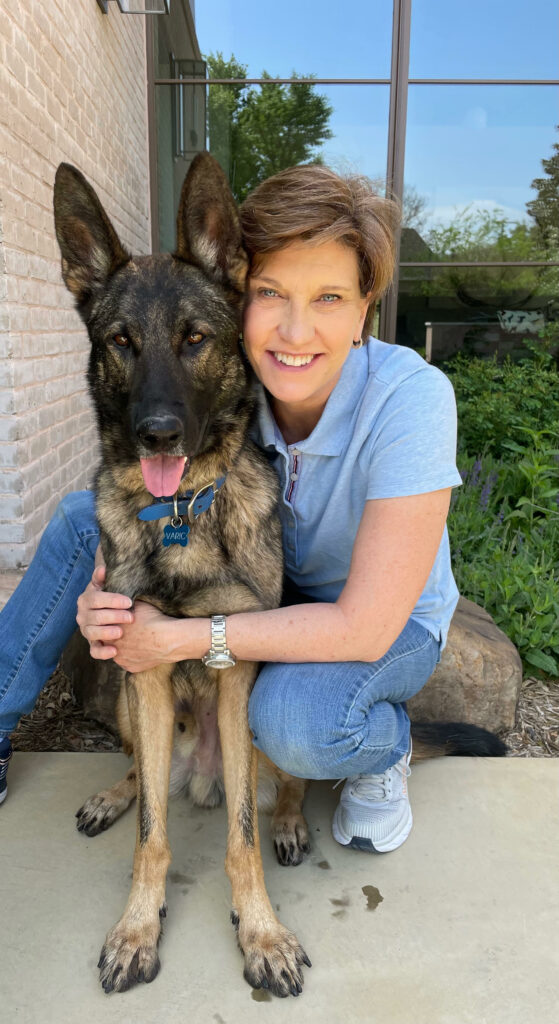 Justine Stewart
Justine Stewart grew up in Dallas, TX and has always had cats and dogs her entire life. In 2010 Justine was hired as a pet care technician for The Velvet Snout. With no formal training, she quickly became a stand-out. Profoundly deaf since her teens, empathy and observation, along with the proper environment, gave Justine a great advantage in the world of The Velvet Snout. All those years of reading body language and lips has made her uniquely able to understand dogs in a way that most don't. She found their simplicity refreshing and honest. A language with no words, it was. There was no great mystery or complicated dance – just mutual respect, gaining trust and loyalty. Justine often jokes that The Velvet Snout is a service for pets, not people. It is clear she has a gift, and a great passion for what she does. In 2014, Justine's hearing was partially restored with a cochlear implant and she can now communicate more easily with the humans in her life; most of those that also share her passion for caring for pets. In 2015, Justine took the role as manager of The Velvet Snout. Anybody that has ever watched her in action may not always understand how she does it, but it is clear she has a gift, and a great passion for what she does. She currently resides in Garland, TX with her fiance Jesse, and her two dogs, Nola and Capone.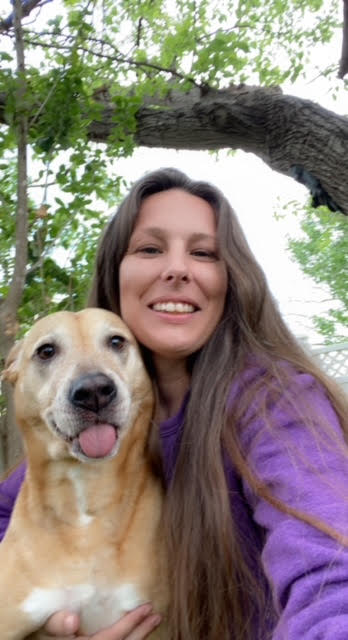 Josh Harris​
He was born and raised in the Dallas Ft. Worth area and currently resides in Wylie with his wife, children, and 3 dogs. Josh has the natural ability and intuitive approach very few trainers will ever attain.  When he was only 7 years old, he was viciously attacked by a dog; and although most individuals would have developed a fear of animals after such a traumatic incident, Josh found that he wanted to understand the behavioral aspect of dogs. He has been training professionally for 15 years and has trained over 2500 dogs. His unique training style uses positive reinforcement, and does not include shock collars or prong collars like a lot facilities. He builds confidence and trust with every dog throughout his training program. Every breed and each dog's mindset are not the same. Josh can identify the root cause of the issues and correct their behavior. After training the dogs, Josh works and trains the owners on what is expected of them so they don't revert back to old habits. This is where his clients praise him! He wants nothing more than to ensure each owner has the companion they were looking for and to have a happy, healthy, safe environment.